Kalya Caves – Remains of Buddhism in Bangalore
Karnataka abounds with many fascinating rocky hills and caves hidden in its laid back countryside. One such place is Kalya, near Magadi in the outskirts of Bangalore City. The caves, statues, and inscriptions here have the stories of many centuries to tell.
Now a little hamlet, Kalya was an active center of Buddhism in the past. Kalya is probably the only site in Karnataka where we have evidence for the survival of Buddhism as late as the 16th century CE.
According to a 16th-century inscription that we could access, Kalya was then known as 'Bauddha-āvāsa-mahā-puri Kalāvati' (Kalavathi – the great town where the Buddhists dwell). We were not aware of this fact when we previously visited Kalya and wrote about the ancient Buddhist presence there. In the light of this inscription, Kalya gains further significance as the last Buddhist settlement in the history of Karnataka.
Kalya had been a favored habitat for the yogis and siddhas of many traditions. Many Buddhist, Jain and Shaivite yogis and siddhas stayed in the caves there and meditated. There was also a significant presence of Vaishnavites in this area earlier, as evidenced by another inscription. According to Jains, this place was known as Kalavathipattana, and later as Kalyanapura, which seems to have transformed to the present name, Kalya. And, according to another inscription, this place was known as Kalleha.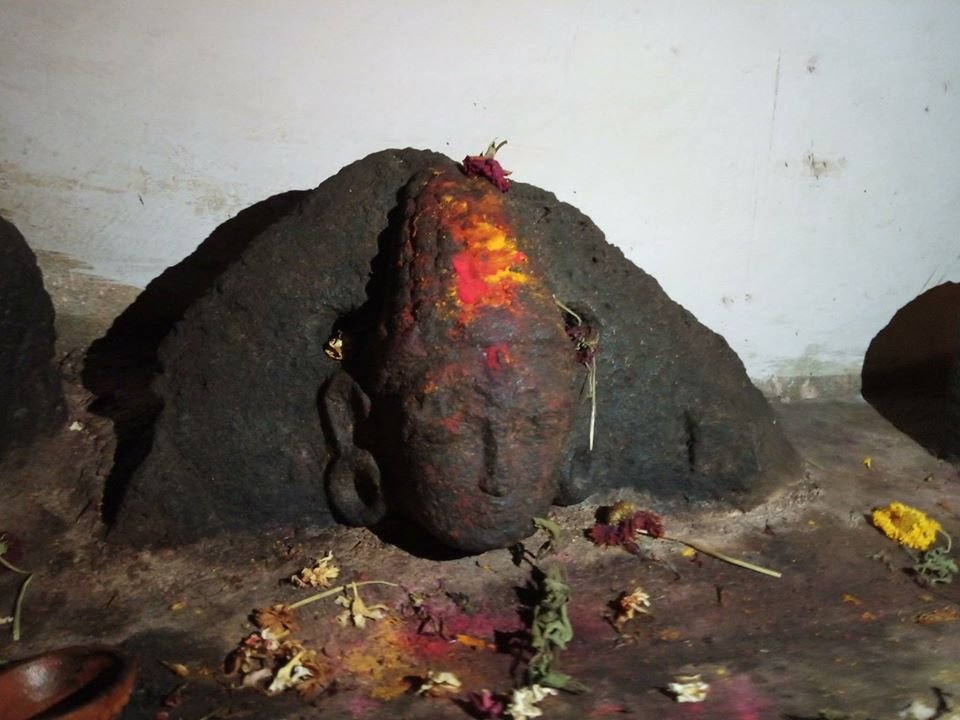 One of the caves, namely Kallesvara cave, is quite large. Many remains of ancient statues from Kalya's Buddhist and Shaivite past are now arranged inside this cave. However, the statues are in a dilapidated condition and some are broken pieces. Some of them, including a Bodhisattva statue, is partly buried in the new concrete base. The statues seem to be collected from around the vicinity and arranged within the cave later. We heard from the archeology department that there are some plans to conduct archeological excavations in the surrounding areas.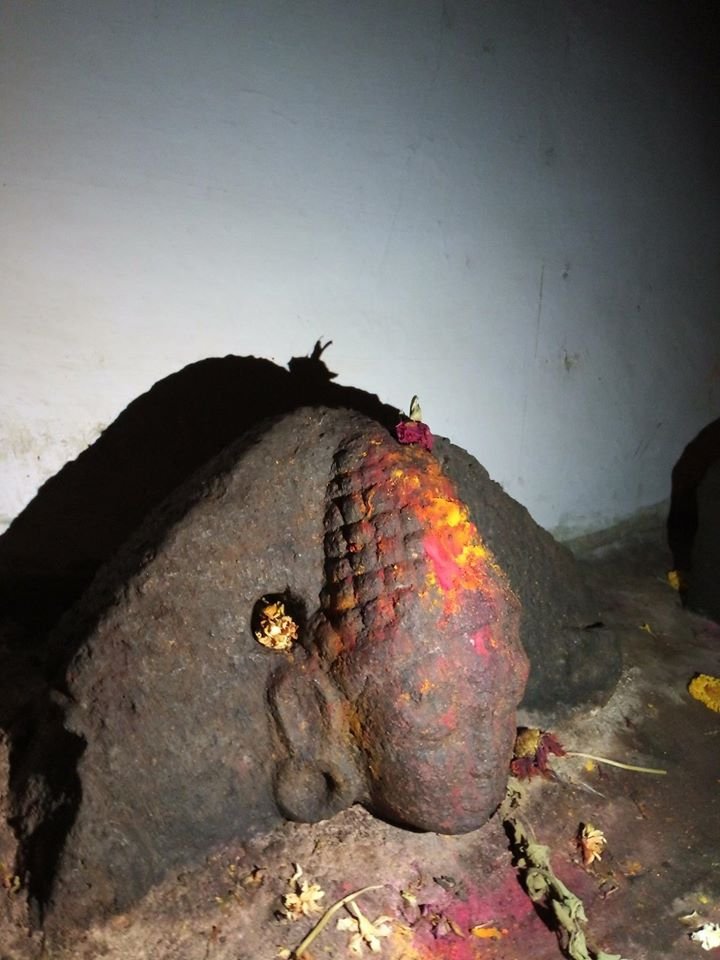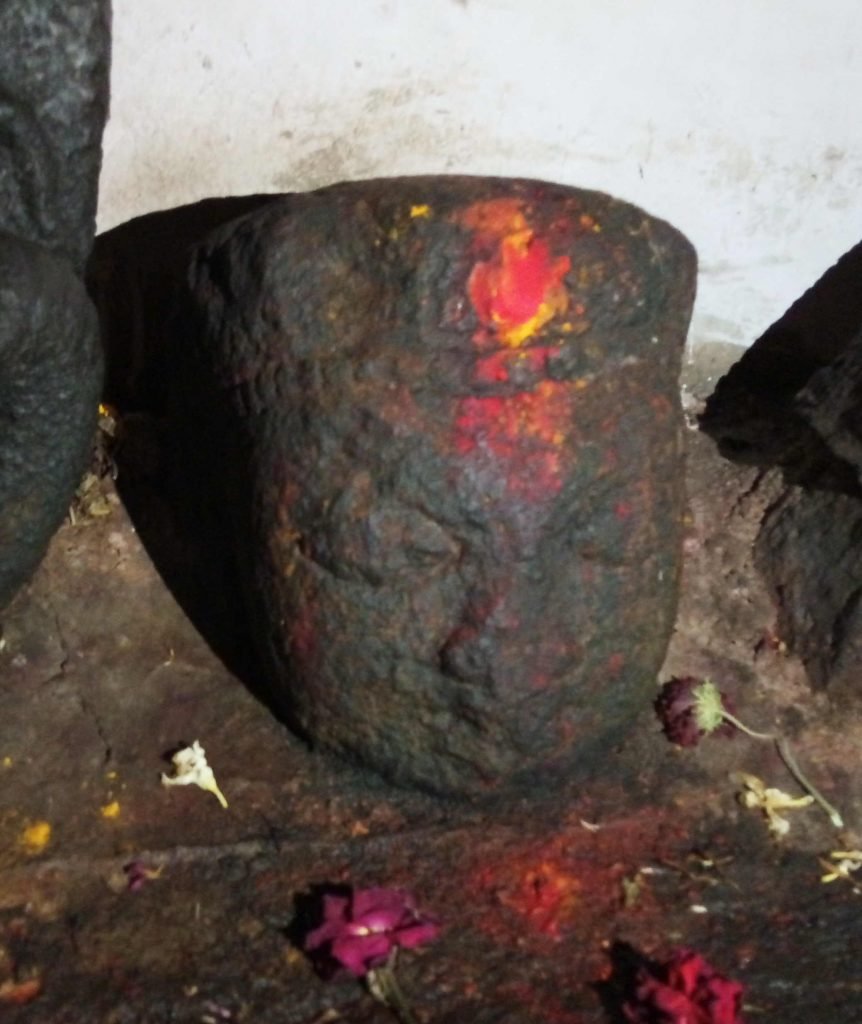 The enchanting setting of this hillock is said to have inspired Telugu Yogi Poet Vemana (circa 17th century) to stay there and write many of his philosophical poems.
Currently, this hillock is mostly deserted. There are two temples in the two caves. Someone from the nearby village goes up and does some pujas twice in a week. Other times, these caves are locked up. When we went, they generously gave us the key to the caves.
The Copper Plate Inscription and Identification of the Place
A copper plate inscription in Sanskrit [Ref 1] reveals the Buddhist past of Kalya. It was found from the Turuvekere Taluk of Tumkur District. The inscriptions mention the year as Saka Year 1454 (i.e., CE 1532). The inscription is about a grant given by King Achyutendra (Achyuta Deva Raya of Vijayanagara Empire) to a Brahmin residing at Nalināvati, to the west of Bhairavārdri (Bhairava Hill). He was granted a piece of land at 'Lingana-pālaka Srīnivāsapuri'. The location of Srinivasapuri is marked in the inscription by mentioning that 'Bauddha-āvāsa-mahā-puri Kalāvati' is to its agneya-dig (south-east), and that it is to the South of Bhairavārdri and to its east is Hūjigallūr. From this inscription, it is evident that in the 16th century, Kalya (Kalavathi) was a vibrant center of Buddhism.
We could identify most of the places mentioned in the inscription. Based on that it can be conclusively proven that 'Bauddha-āvāsa-mahā-puri Kalāvati' is indeed Kalya in Magadi. Srinivasapuri (presently, Srinivasapura, pin 562131) is 8 km to the north-west of Kalya. Hujigallur (presently, Hujagal, pin 562120) is 7 km to the east of Srinivasapuri. Bhairavārdri (presently, Bhairavadurga pin 561101) is 9 km to the north of Srinivasapuri.
Other Inscriptions
From another 14th century stone inscription, it is also clear that Kalya had a sizable presence of Jains and Vaishnavites [Ref 2]. A similar inscription is also found in Shravanabelagola. According to that inscription, Jains complained to the King (Vijayanagara king Bukka raya) regarding the persecution that they faced from the Vaishnavites. In response, the King resolved the dispute and installed these inscriptions at various places. The inscription records, "The Jains of Anegondi, Hosapattana, Penaconda, and Kalleha petitioned the King about persecution from the Bhaktas (devotees). Taking the hand of the Jain leaders and placing it in the hands of the Vaishnavite leaders, King Bukka Raya told the Vaishnavite leaders that hereafter the Vaishnavites should always consider Jains as equal to them and protect them. The King advised both parties to pursue their practices with equal freedom."
There is a rock inscription in old Kannada script just outside the large cave. According to [Ref 3] it talks about grants to the Kalleshwara Temple by various people in the 16th century onwards.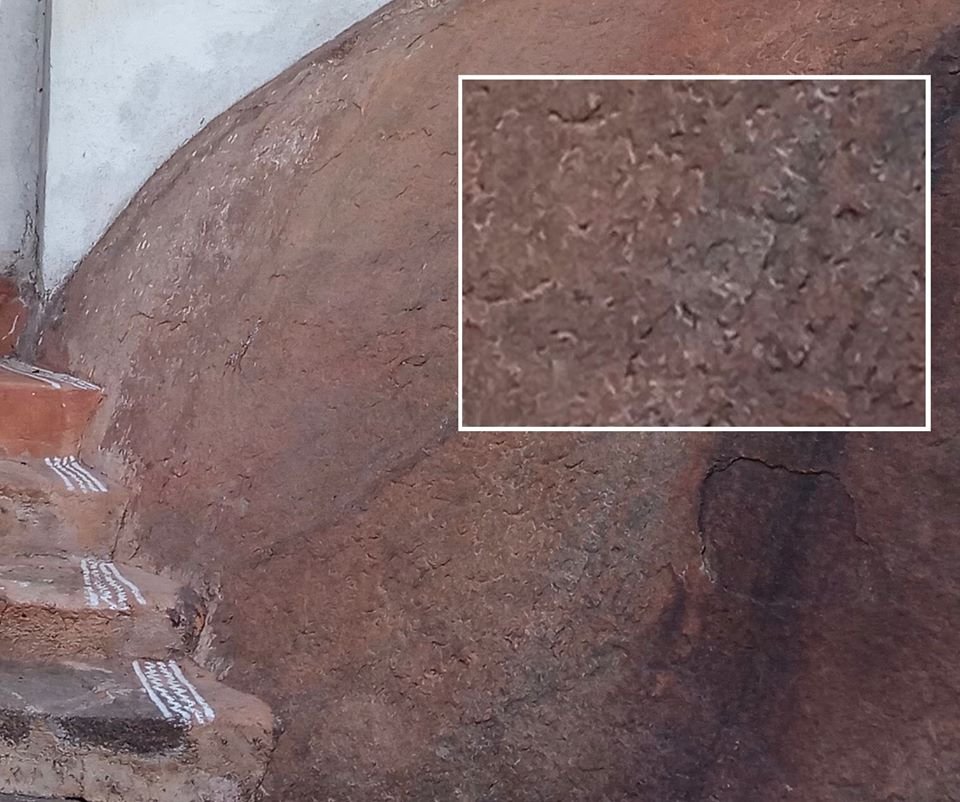 References
Ref 1 – Epigraphia Carnatika, Vol XII, 'Inscriptions in the Tumkur District' B Lewis Rice, Mysore Govt Central Press, 1904.  Accessed from Digitized Internet Archive at https://ia801603.us.archive.org/1/items/epigraphiacarnat12myso/epigraphiacarnat12myso.pdf – page 68 Translation in page 42.
Ref 2 – Bhaskar Anand Saletore, 'Medieval Jainism with Special Reference to Vijayanagara Empire', 1938, Karnatak Publishing House, Bombay.
Ref 3 – Epigraphia Carnatika, Vol IX, 'Inscriptions in the Bangalore District' B Lewis Rice, Mysore Govt Central Press, 1905. Accessed from Digitized Internet Archive at https://archive.org/download/epigraphiacarnat09myso/epigraphiacarnat09myso.pdf – page 65 Translation in page 54.
---
Also see Rajaghatta – The Remains of a Mahayana Buddhist Monastery in Bangalore.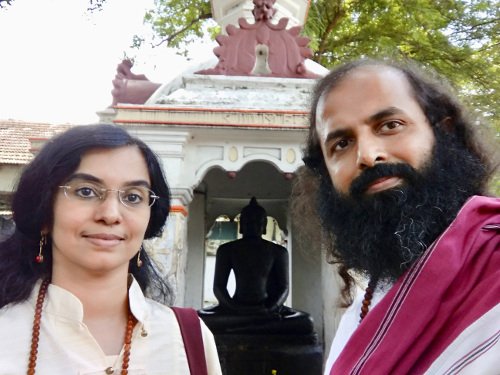 Latest posts by Yogi Prabodha Jnana & Yogini Abhaya Devi
(see all)