Buddha Statues of Buddhamangalam and Peruncheri.
In the Nagapattinam district, there are many ancient Buddha statues still present. As detailed in Nagapattinam – The last citadel of Buddhism in South India, Nagapattinam was both one of the first and the last centers of Buddhism in South India. Its Buddhist connection starts from the time of Poompuhar, way back in the Sangam period. And, the latest of the Buddhist bronze statues of South India were also from Nagapattinam. Some of the large-sized stone statues that still remain intact, namely, Pushpavanam, Thirunellivakaval, were covered in earlier posts. Here, we cover two more – namely the Buddha Statues of Buddhamangalam and Peruncheri.
Peruncheri
In the Mayiladuthurai Taluk of Nagapattinam District, Tamil Nadu, there is a remote village named Peruncheri to the South of Arivalur. An ancient Buddha statue is hosted in an old shrine in this village. The statue is about 5'7" in height and is from the 8th to 10th Century CE. It was rediscovered around a century back and then installed in the present shrine. This Buddha shrine is near the Vakishvarar Temple in Peruncheri.
The word Arivalur means 'the place of people with wisdom'. Arivor (people of wisdom) was an epithet used in Tamil Nadu for the Buddhist sangha. This area was part of the Chola Kingdom.
Puthamangalam (Buddhamangalam)
An ancient Buddha statue was discovered sometime back from the fields of Puthamangalam (Buddhamangalam), near Kilvelur in Nagapattinam. The name Buddhamangalam literally means, 'an auspicious place of the Buddha'. However, now it is an impoverished village in Tamil Nadu, with a farming community living in huts.
This statue is presently hosted in a newly constructed Vihara, next to the fields. According to locals, a group of Buddhists from Thailand sponsored the building. Presently, the building is not in good condition. The farmers told us that the windows grills of the building were stolen for scrap iron.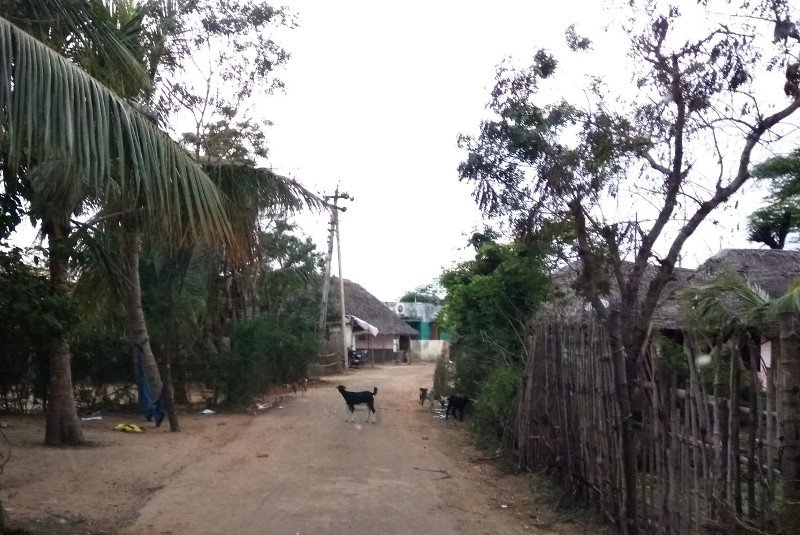 Other Posts Related to Nagapattinam: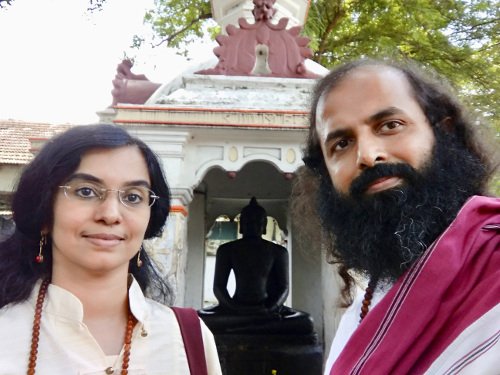 Latest posts by Yogi Prabodha Jnana & Yogini Abhaya Devi
(see all)