A Majestic Vestige of Buddhism in Pushpavanam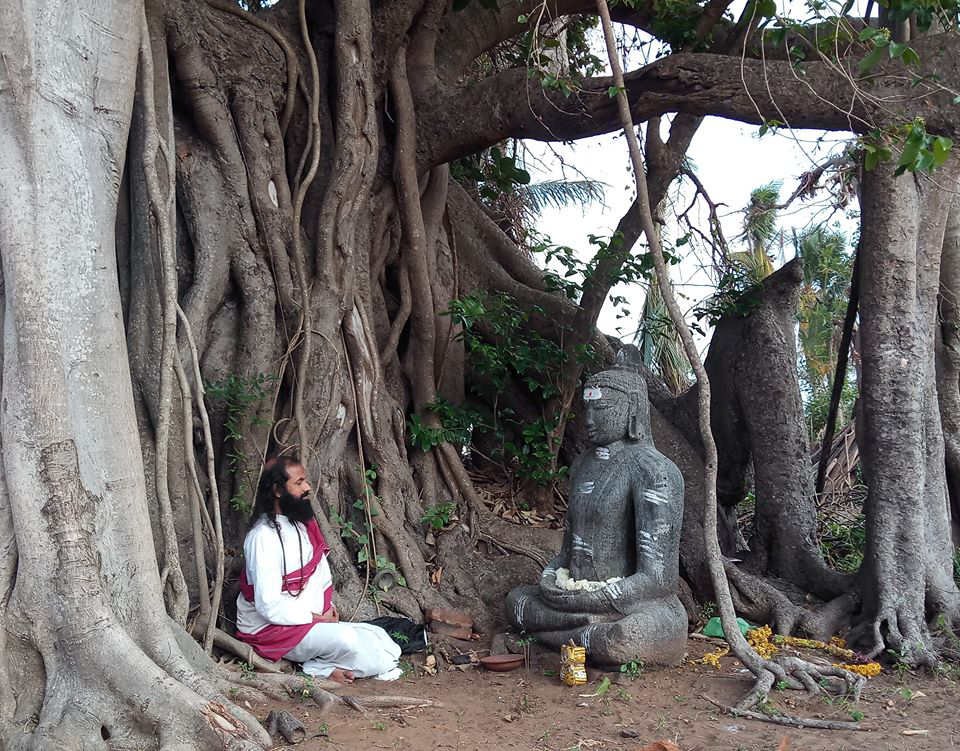 In our travels in search of the ancient Buddha statues of Tamil Nadu, we reached a remote coastal hamlet called Pushpavanam, in Nagapattinam Dist (In 2019 January). There, sits a profoundly peaceful Buddha statue of 5'4" height underneath a majestic banyan tree, as a splendid reminder of the foregone era of Buddhism in Pushpavanam, Nagapattinam.
Pushpavanam literally means the Garden of flowers. It is a coastal village in the southern part of Nagapattinam. As we detailed earlier, in Nagapattinam – The last citadel of Buddhism in South India, Nagapattinam was a flourishing center of Buddhism even as late as the 16th Century CE (AD). According to Burmese sources, the earlier Buddhist Monastery of Nagapattinam came up in the 3rd Century BCE, under the initiative of Emperor Ashoka. Chudamani Vihara constructed in the 11th Century CE survived in dilapidated condition till around the 19th Century. In the last two Centuries, archeologists have found about 400 Buddhist Bronze statues from Nagapattinam, currently kept in the Chennai Museum. Many of those dates as late as the 16th Century, indicating that Buddhism was vibrant here even at that period. Thus, Nagapattinam had the longest surviving Buddhist presence in the entire Dravida land.
This granite statue of the Buddha in Pushpavanam can be dated to be from the 8th -10th Century CE. The villagers said that the statue was found submerged in the sand as some kids were playing with sand. The top of the head was protruding out.
As of now, there are no followers of the Buddha in Pushpavanam. However, they revere this Buddha statue as something auspicious. As can be seen in the photo, the ashes applied all over the Buddha statue. It is the sign of the predominantly Saivite culture of the present-day Tamil Nadu. That is how they take care of anything worthy of reverence. The people of Tamil Nadu consider applying ashes (vibhuthi – burnt cow-dung) all over forehead, neck, hands and so on, as a must-have sign of anything spiritual – human or statue.
Sadly, Cyclone Gaja had its devastating strike in this area around two months back (2018 November). People lost almost all of their plantations, particularly, coconut trees which were their main livelihood. Slowly they are in the path of recovery. Somehow, this age-old banyan tree survived the onslaught of the cyclone, and this statue form the foregone era of Buddhism in Pushpavanam remained intact.
Other Posts Related to Nagapattinam:

Latest posts by Yogi Prabodha Jnana & Yogini Abhaya Devi
(see all)