Pakshitheertham – The Sacred Place of the Birds
A Thousand year old Buddhist legend connected to Pakshitheertham
More than thousand years have passed. The culture, traditions and memories of Tamil Nadu have gone through tremendous changes. Yet, throughout this period, generations of birds, especially Egyptian Vultures ,continued to have an interesting relation with a sacred hill near Kanchi named Pakshi-theertham (the sacred place of the birds), albeit with legends that continued to change.
Taranatha (16-17th Century CE), a Tibetan Buddhist master, in his work, 'History of Buddhism in India' begins his section on South India by mentioning about this place. He narrated an account he read from Manomati, an Indian author, in a treatise called, 'Pushpamala' (Garland of Flowers). Pushpamala narrates that two earlier kings of Kanchi (Suklaraja and Chandrasobha) subjugated Garuda and other birds of a far away island and used them to bring medicinal herbs, gems and various marine goods adding to the prosperity of the kingdom. So the King built a vihara named Pakshi-tirtha (The sacred place of the birds) and supported around 2000 Buddhist bhikshus there. He also arranged for taking care of the birds there. Manomati narrates this account in past tense, and then records that some of those birds still continue to come and live in Pakshi-tirtha. Manomati also mentioned that King Mahendra and his successors built around 1000 chaithyas/stupas. This could be a reference to the Pallava king, Mahendravarman I (7th Century CE). In that case, the reference to subjugation of the birds must be to a period earlier than the 7th Century, and that legend is referred to by Manomati.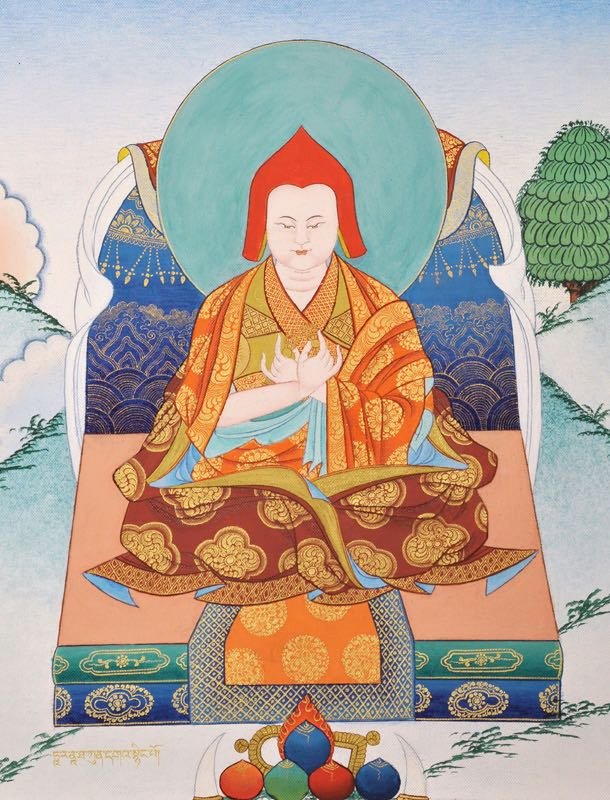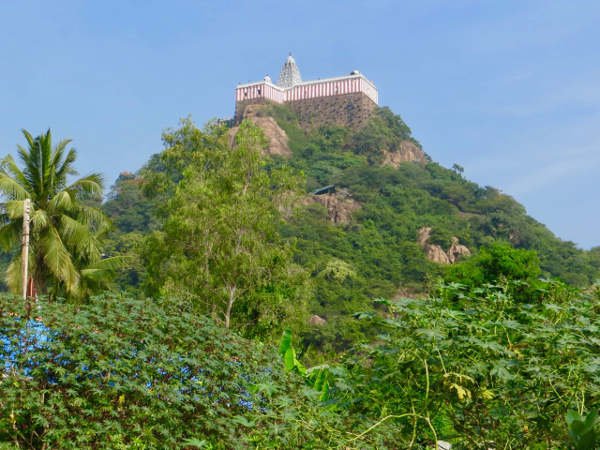 Many centuries have passed. And, then we were searching for this place, and to our great happiness we found that there still exists a Pakshitheertham near Kanchi. It is also known as Thirukazhukundram (meaning, the sacred hill of the vultures). There is a hill with a Siva temple at the top, and there is huge lake below called Sankhu-theertham. Till 1998, two Egyptian Vultures used to visit there daily at 11am and they were fed with Sakkaraponkal (a dish with rice, wheat, ghee and jaggery). There is a rocky ledge almost at the top of the hill where the birds used to be fed. There is also a cave temple halfway through the hill, built by King Mahendravarman I.
Though the birds continued to come during all these centuries, as the culture and tradition changed, the legend about the king subjugating the birds and using them for commerce is forgotten. Now, there are many other legends about these birds. According to the most popular one, these birds were Rishis earlier and cursed by Lord Siva to become vultures due to some indiscretion. As per that legend, these two rishis are destined to be born as birds for three yugas and worship Siva in that form so as to attain moksha. Now, since the birds have stopped coming, some people say that the birds have attained moksha. Some say that because the sinners have increased the birds ceased to come.
It remains a fact that Egyptian vultures in India are nearly extinct now. Till 1990's Egyptian vultures (also known as the white scavenger vultures) were common in India. But its population has dwindled in India due to poisoning, electrocution, scarcity of food, habitat loss and also due to the toxic effect of veterinary drug Diclofenac through livestock carcasses. Government banned this drug in 2006 and recently some spottings of this vulture has been reported elsewhere.
Though no chaithya / stupa built by Mahendravarman exists in this place now, we were pleasantly surprised to see that halfway through the hill, many stones are stacked up like small stupas, similar to how such stacks are arranged by the Mahayana Buddhists as a representation of the Buddha's mind. We were curious why this practice is done even now though there is no trace of Buddhism at this hill. Upon enquiry, we came to know that the legend of the stack of stones too have changed. Now they are arranged for prosperity. The local belief is that depending upon how many stones are placed one above the other, the person will be able to build a mansion with that many floors.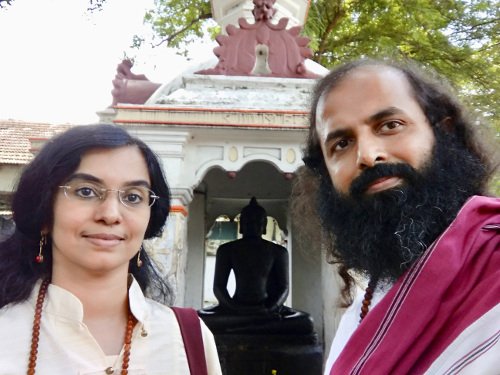 Latest posts by Yogi Prabodha Jnana & Yogini Abhaya Devi
(see all)